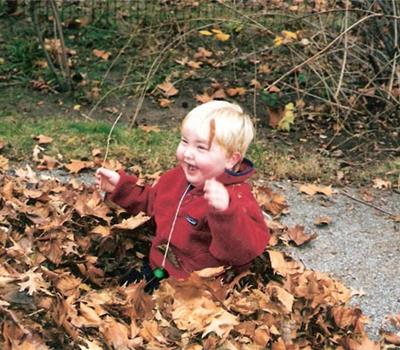 Click image above to view a slideshow
In creating this website, the pages about my wonderful son, Brady, were by far the hardest to write. How can I possibly convey the depth of my love for him and the depth of my pain in missing him? Losing a child is beyond comprehension and certainly beyond words.
But I am here to share him with you, so with that said, here is his story.
September, 2001, at the tender age of just 28 months, Brady acquired an unknown hepatitis virus which shut down his bone marrow and he developed aplastic anemia.  After unsuccessful drug treatments, Brady underwent a bone marrow transplant at the University of Minnesota by Dr. John Wagner, using umbilical cord blood preserved at the time of his birth.  His transplant was medically significant because Brady was one of the first patients in the world to receive an "autologous" cord blood transplant using his own stem cells from his cord blood saved at birth.
Although signs of the transplant were very promising, I lost Brady due to complications on March 28, 2002.

As you will see in these post diagnosis pictures, Brady never lost that beautiful twinkle in his blue eyes, that happy smile or his zest for life. What a blessing he remains in my life.  


Carolyn
Brady's mom